Une cave externalisée conçue pour une nouvelle ère
Rekolt fournit la technologie et la logistique dont les amateurs de vins fins ont besoin pour vivre pleinement leur passion et élargir leurs connaissances.
Build up your cellar today
Rekolt has a variety of features that make it the best place to start trade wine.
Explore historical performances
Find what's happening wine-by-wine using our unique current and historic pricing data.
Manage your portfolio
Buy and sell popular fine wines, keep track of your transactions in one place.
Watch it grow and mature
Consult your inventory and analyze the overall performance of your cellar through relevant dashboards.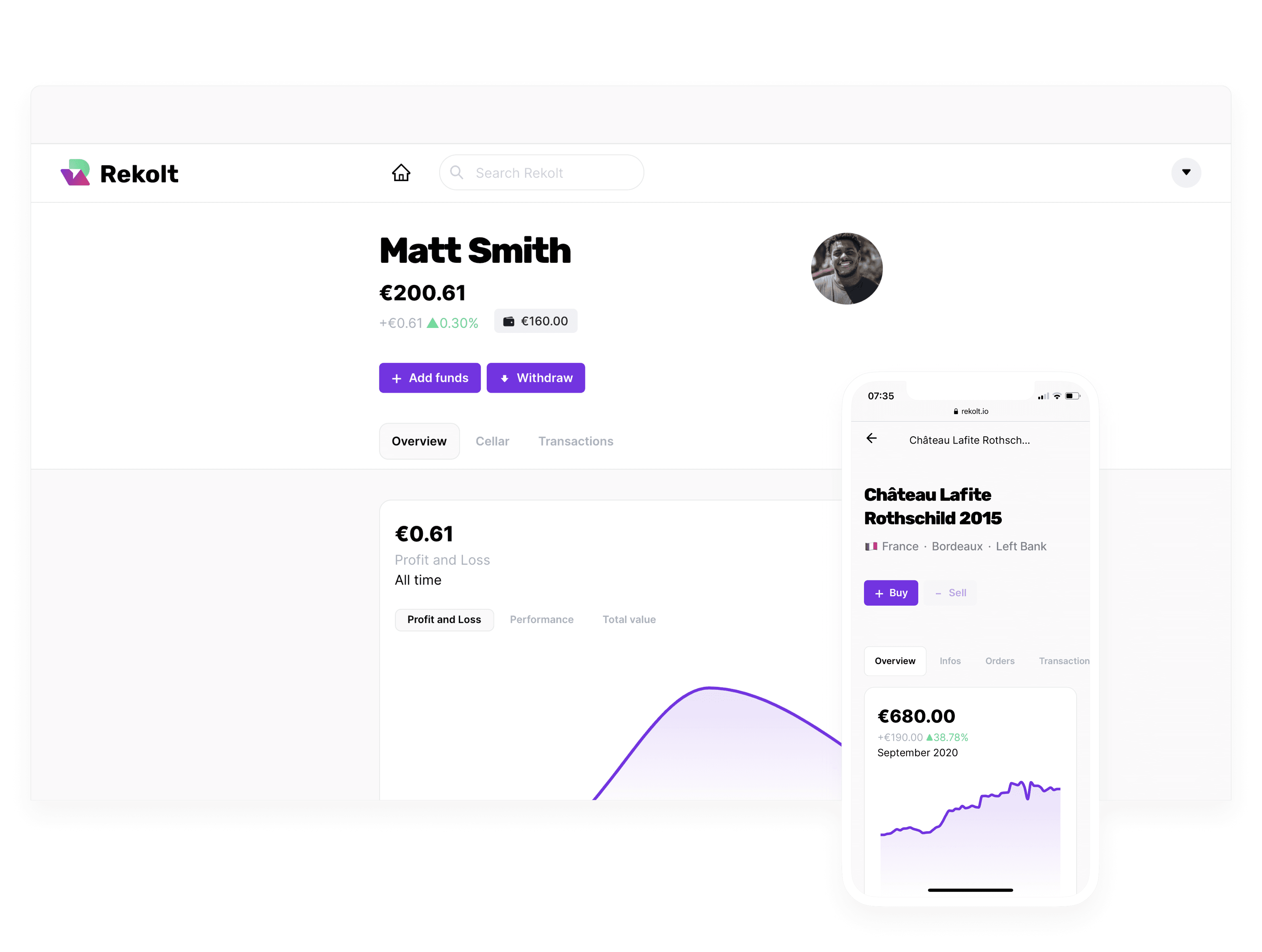 A new way to collect wine
Rare wine has a long and stable history of being a great alternative investment.
All the transactions are on the blockchain so you can track the asset history and verify ownership.
We store and insure your wine in the best possible conditions.
You can burn your NFT once the drinking window is reached and we'll ship you the physical wine
No more challenges selling your fine wine. Trade your NFT anytime on our marketplace.
Pay with traditional payment methods or with crypto at your convenience.
Démarrez en quelques minutes
Rekolt comprend une variété de producteurs parmi les plus populaires au monde
---
Associer votre compte bancaire
---
Commencer à acheter et à vendre
Achetez votre première action dans le vin dès maintenant
Investissez à partir de 10€ - aucune commission par transaction