Back to Blog
What is a Full-bodied Wine?
"That's a full-bodied wine". It's a phrase you may have heard before. But doesn't the very definition of a "full-bodied wine" mean much to you? Let's take a look at the characteristics behind this adjective, which is far from clear to everyone.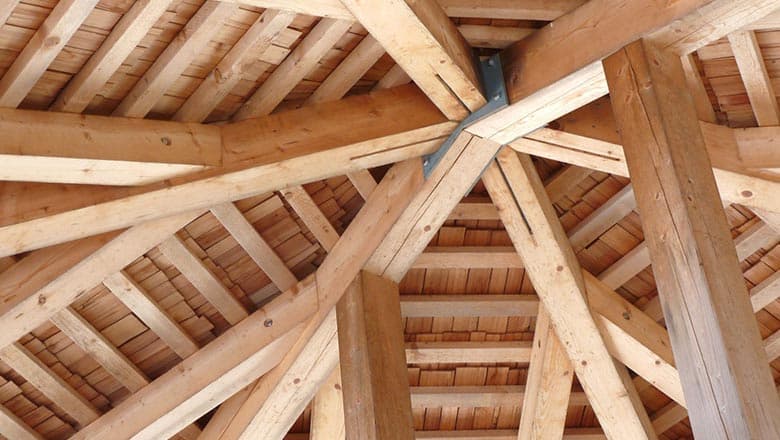 What is a Full-bodied Wine?
The term "vin charpenté" (full-bodied wine) applies mainly to red wines. It refers directly to its structure, provided by tannins. You can feel it when you taste it: it's full-bodied, powerful, and well-built. We also speak of a fleshy wine. Conversely, when its structure is more discreet, it's called flat, round or even light.
From one wine-growing region to another, the term "vin charpenté" can take on several meanings. For some, it means a real structure with pronounced tannins; for others, it means the wine is both robust and balanced. In case of doubt, you can always ask the winemaker or your wine merchant to enlighten you as to his or her own definition.
At a glance, a robust wine can be recognized by its color, which is often dark, deep, and opaque due to the high presence of tannins. Conversely, wines considered round or flat have luminous, transparent hues that announce a lighter, fruitier aromatic profile.
Where Can You Find Full-bodied Wine?
Not all French wine-growing regions, or all grape varieties, produce what is known as "vin charpenté". The most famous grape variety for this type of wine is Tannat. It is mainly planted in the South-West and the Madiran appellation (Gers, Pyrénées-Atlantiques, Hautes-Pyrénées). It produces particularly tannic, astringent wines with good structure and intense color.
Still in the South-West, but this time in the Lot region. Here, it's Cahors that comes closest to the definition of a well-structured wine, with Malbec predominating and Tannat in association. These wines are generally referred to as vins noirs (black wines) because of their dark, opaque, deep color, which suggests a high concentration of tannins.
As a general rule, tannic, structured wines are mainly produced in the South of France. In this part of France, temperature variations between summer and winter are low, and rainfall is regular. What's more, the warmer the weather, the less acidic the wines, while conversely, their tannins will be more present.