Back to Blog
Exploring the Rhone Valley: Northern Rhone vs. Southern Rhone
Rhone Valley is the second largest wine region in France. This article will compare the differences and the similarities of Northern Rhone and Southern Rhone
Côte-Rôtie, Chateauneuf-du-Pape, Hermitage? You may know some of the best wines from Rhone Valley. The robust, bold, powerful wines from Rhone Valley are favored by wine critics like Robert Parker as well as wine investors and collectors. As the second largest wine-producing region in France, Rhone valley is divided into two parts, the northern part and the southern part, by the distinctions of geography, winemaking traditions, terroir and wine styles. In this article, we will be talking about the differences and the similarities of the two subregions of the Rhone Valley.
Geography and Climate
The Rhone valley is situated in the southeast part of France, starting from Vienne, a city just south of Lyon, stretching to the south of France close to the Mediterranean Sea. Northern Rhone stops around the city of Valence. Because of the geographical position, Southern Rhone, in general, is hotter than Northern Rhone and has more Mediterranean influences, while the Northern Rhone shows more continental features. Nevertheless, both are under the influence of Mistral wind, which brings cooling air from the Massif Central, resulting in various microclimates in different appellations.
Climate in Northern Rhone: cold winters, warm summers

Climate in Southern Rhone: mild winters and dry, hot summers
Terroir
If you drive around the vineyards of the two subregions, you will notice the difference: Northern Rhone vineyards sit on steep hillside terraces while Southern Rhone vineyards are much flatter. On the terraces of Northern Rhone, the soils are composed of granite, stone, shingle and clay. The Southern Rhone, on the other hand, distinct itself with sandy and clay soils, covered by rocks and pebbles.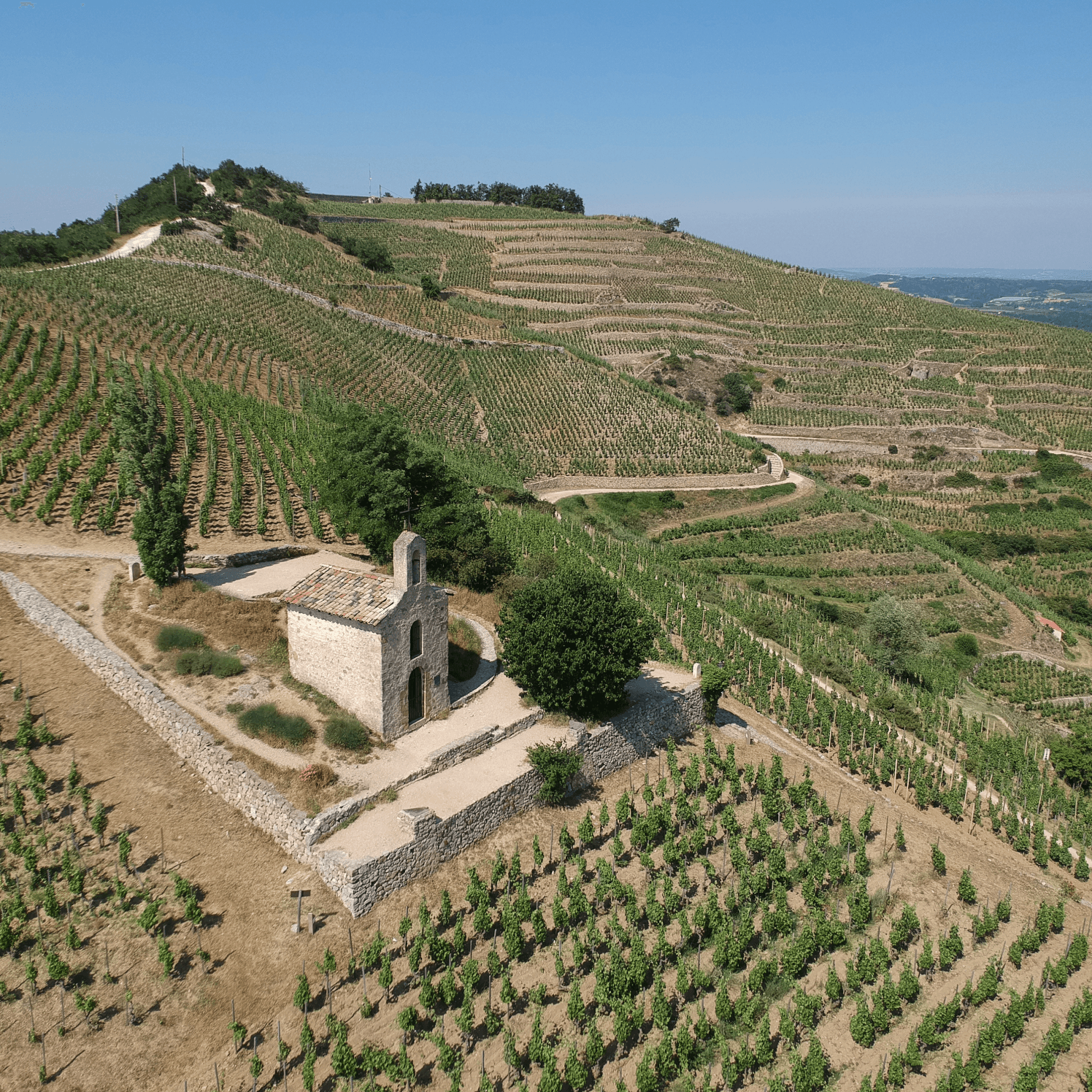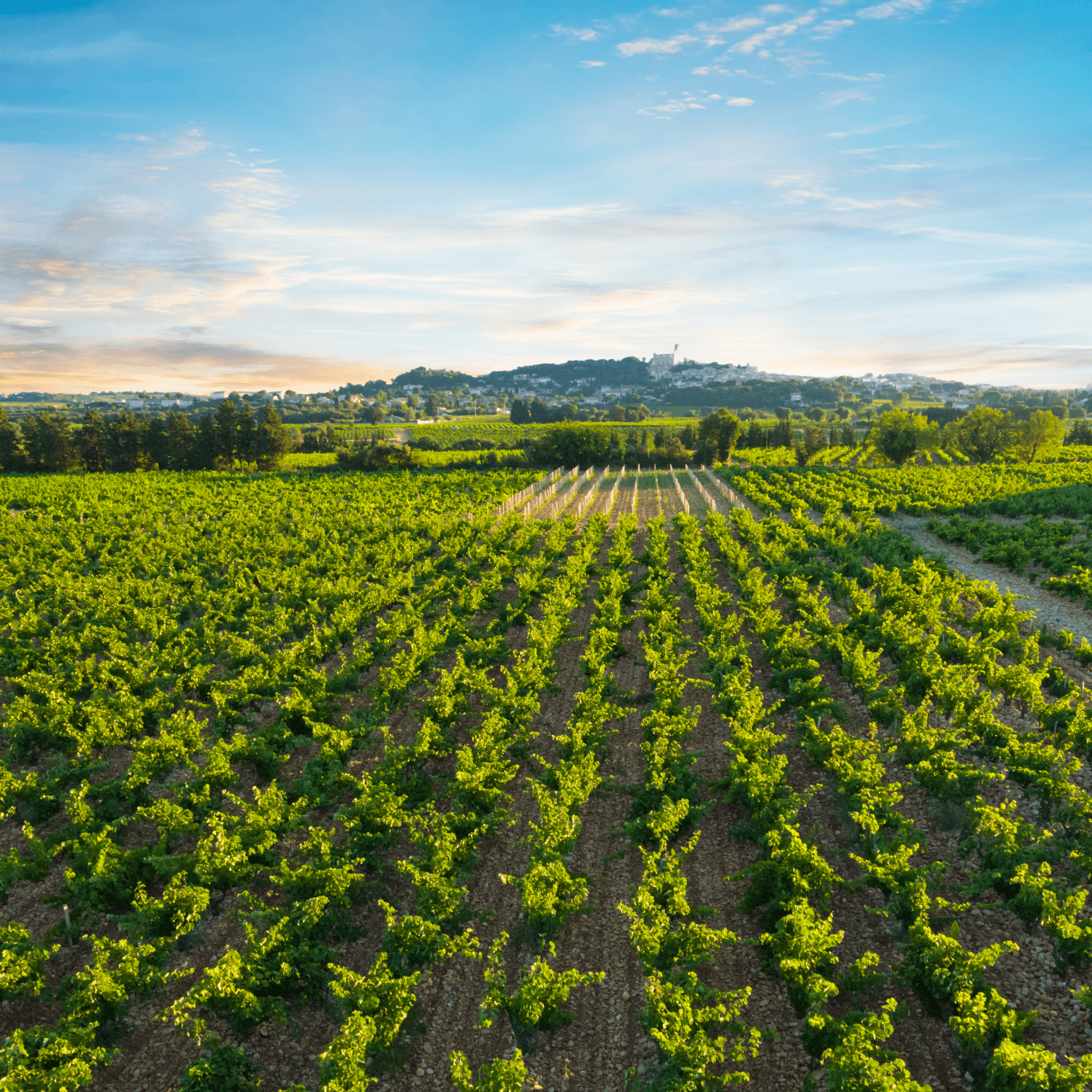 Production size
Although we talk about the two parts of Rhone as equals, there is a significant discrepancy in the production size of the two subregions. Northern Rhone only accounts for less than 5% of the total production of Rhone Valley, the rest goes to the Southern Rhone, which is much larger in the geographic area, as well as the production volume. However, Northern Rhone is by no means dwarfed by its southern counterpart, as it may be small in size, but carries more prestige in the world of wine.
Grape varieties
Syrah can be found in both regions, but the Northern Rhone, unquestionably, represents the highest expression of French Syrah. Dominated by reds, Northern Rhone has a small quantity of white grapes, used for single-varietal whites or the blend for co-fermentation of Syrah-based reds. In Southern Rhone, Grenache is the predominant red grape.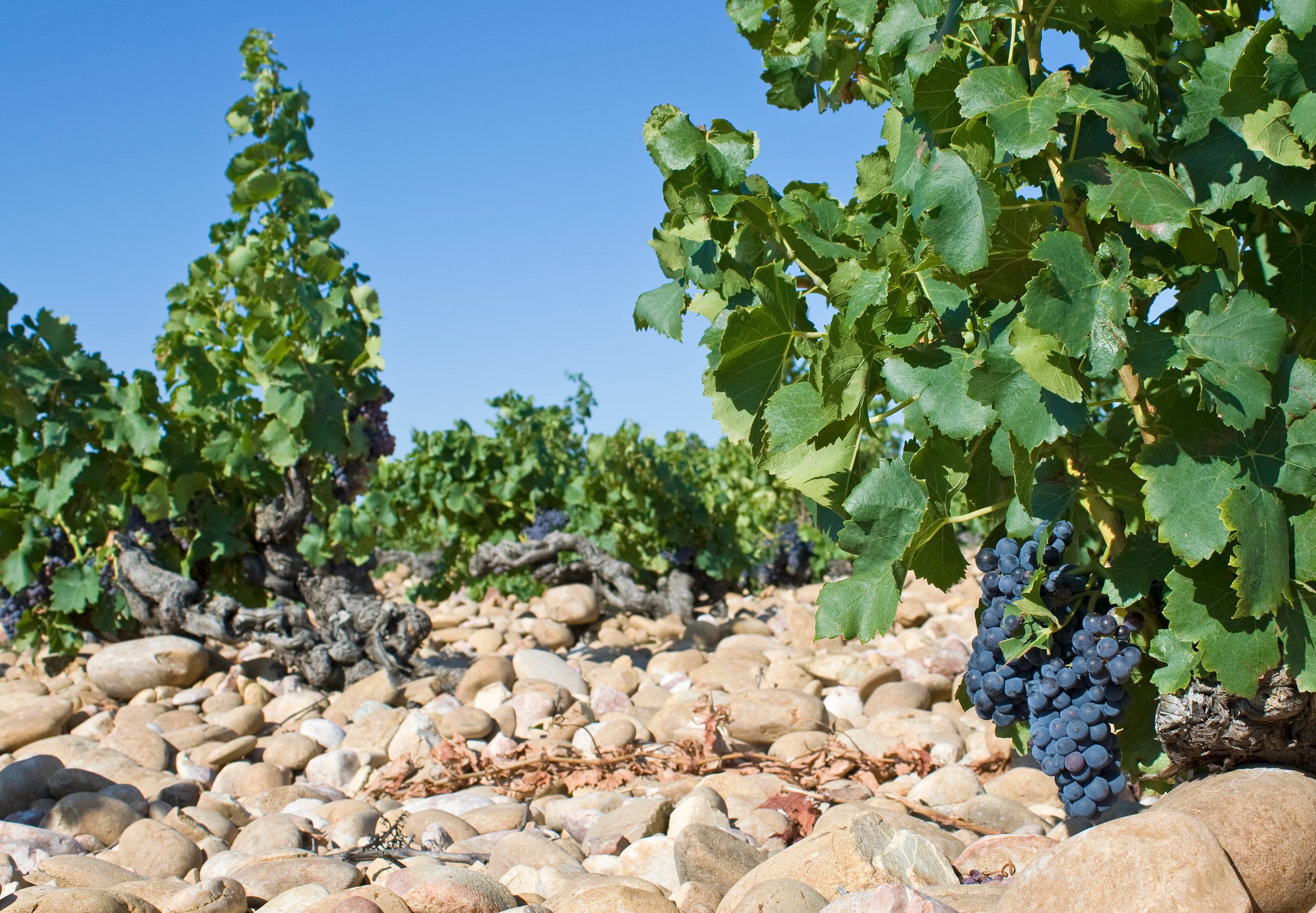 Grape varieties in Northern Rhone:
Syrah

Viognier

Marsanne

Roussanne
Grape varieties in Southern Rhone:
Grenache

Syrah

Mourvèdre

Carignan

Cinsault

Clairette

Picpoul

Bourboulenc
Good to know
So what about the ubiquitous Côtes du Rhone ? Well, it is a designation throughout the whole region, Côtes du Rhone represents 50% of the entire production of the Rhone Valley wines. Therefore, it mostly comes from the Southern Rhone.